ABC of Wisconsin
Online Training
Take advantage of the convenience of online education through ABC of Wisconsin today
ASSOCIATED BUILDERS AND CONTRACTORS
Online Construction Training
ABC of Wisconsin offers a wide variety of workforce education in a variety of formats, including online training. See below our Electrical CEUs approved online training and courses for those looking to start their career in constuction.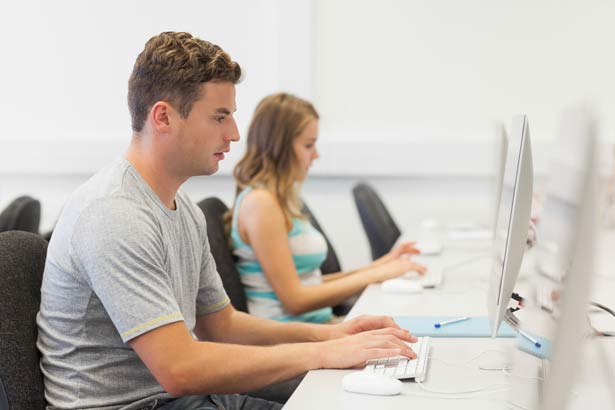 Expand Your Knowledge
Online Electrical CEUs
ABC of Wisconsin Apprenticeship and Training Trust offers State of Wisconsin approved online Electrical CEUs through our partnership with JADE Learning. These courses are approved for apprentice unpaid hours and CEUs for registered electricians, journeyman and master electricians. Learn more about the JADE Learning for Online Electrical CEUs.
Online Courses Powered by Penn Foster
ABC of Wisconsin Apprenticeship and Training Trust has partnered with Penn Foster, a leading provider of online skills training and education programs, to offer several courses for applicants, new employees apprentices or other individuals looking to prepare themselves for a career in construction.
These courses provide:
24/7 access to training, virtually anywhere with internet access
A clear pathway for apprenticeship applicants
Entry level training for applicants
Upgrade training for apprentices and employees
Additional classes will be added throughout the year
OUR BLOG
Stay up to date with our Chapter news.
JOIN ABC
Become a member.
Grow with us.
Join us and and take advantage
of all the member benefits. 
EVENTS
Don't miss these networking opportunities.
NEWS AND UPDATES
What's happening? Be the first to know.