High School
Resources
Offering pre-graduation opportunities to the builders and contractors of tomorrow
ASSOCIATED BUILDERS AND CONTRACTORS
High School Opportunities
ABC is committed to helping high schools and their students around the state better understand and find ways to promote careers in construction, including the Registered Apprenticeship programs.
ABC as a Resource
ABC connects high schools and students to the construction industry through a number of different options.
Career Fairs/Presentations/Guest Speakers
Connections to Local Construction Contractors for Partnerships
Youth Apprenticeship Connections
NCCER Core Curriculum
Career Path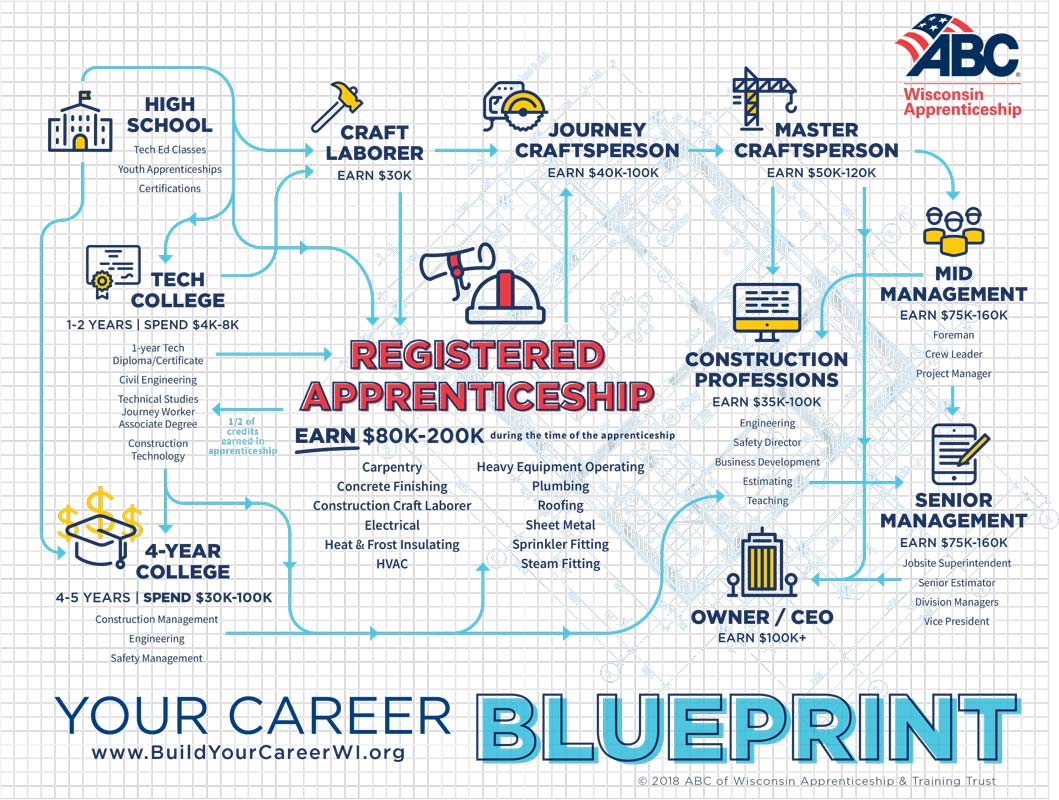 OUR BLOG
Stay up to date with our Chapter news.
JOIN ABC
Become a member.
Grow with us.
Join us and and take advantage
of all the member benefits. 
EVENTS
Don't miss these networking opportunities.
NEWS AND UPDATES
What's happening? Be the first to know.